Basketball, badminton! ! ! We are at every week, ,,,,,,
In order to enrich the staff's cultural and recreational life and enhance the communication between employees, give full play to the team spirit of employees, enhance corporate cohesion, centripetal force, and provide an exhibition for basketball fans.
The self-sports stage game is in full swing; the weekly corporate basketball match is full of blood. Regardless of the workplace or the stadium, we have the courage to dare to fight.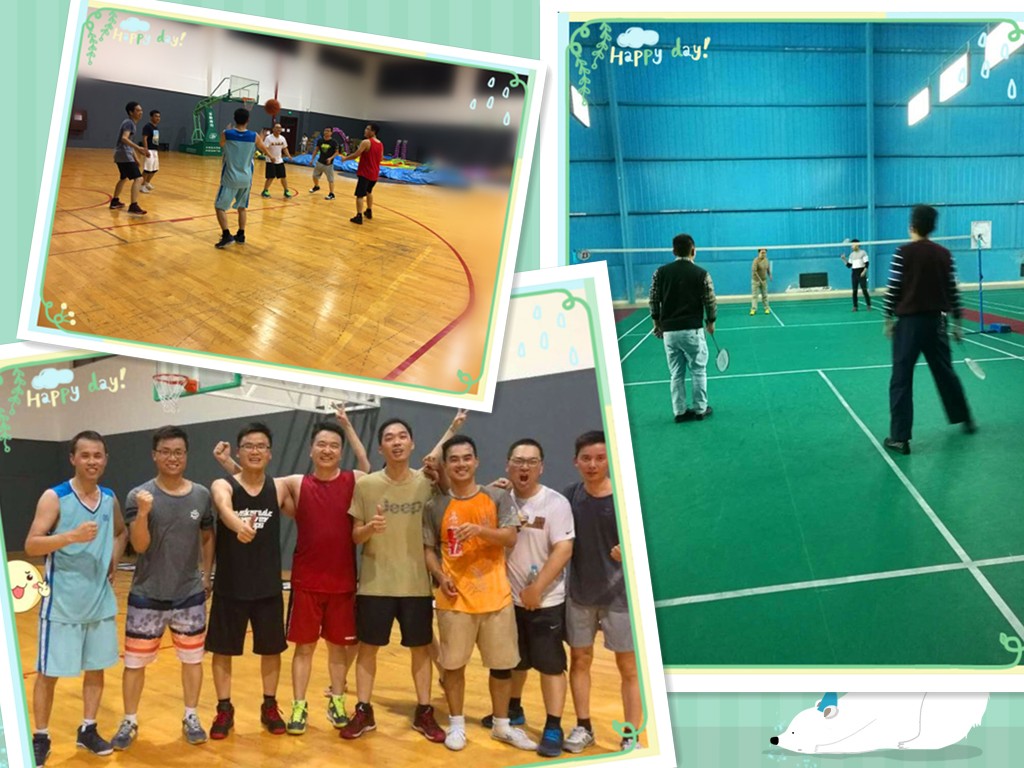 This is our young and energetic team, no fear of challenges, dare to fight! It not only enhanced the friendship between colleagues, but also exercised the body, fully demonstrated the spirit of cooperation and hard work, and strengthened the in-depth implementation of the culture of the company.